Mark Anthony Smith was born in Hull. His writings have appeared in Musicians for Homeless and Be their voice, Spelk and Truly U. His latest work, Hearts of the Matter, is available on Amazon.
Visit Mark on Facebook and Twitter for updates on his latest work. Thank you for your sharing your work with us, Mark!
If you'd like to hear your short works of poetry, flash fiction, and dramatic writing on the podcast, submit your short work today!
Don't be idle, make art! Much love,
j
More Creative Drive Episodes below!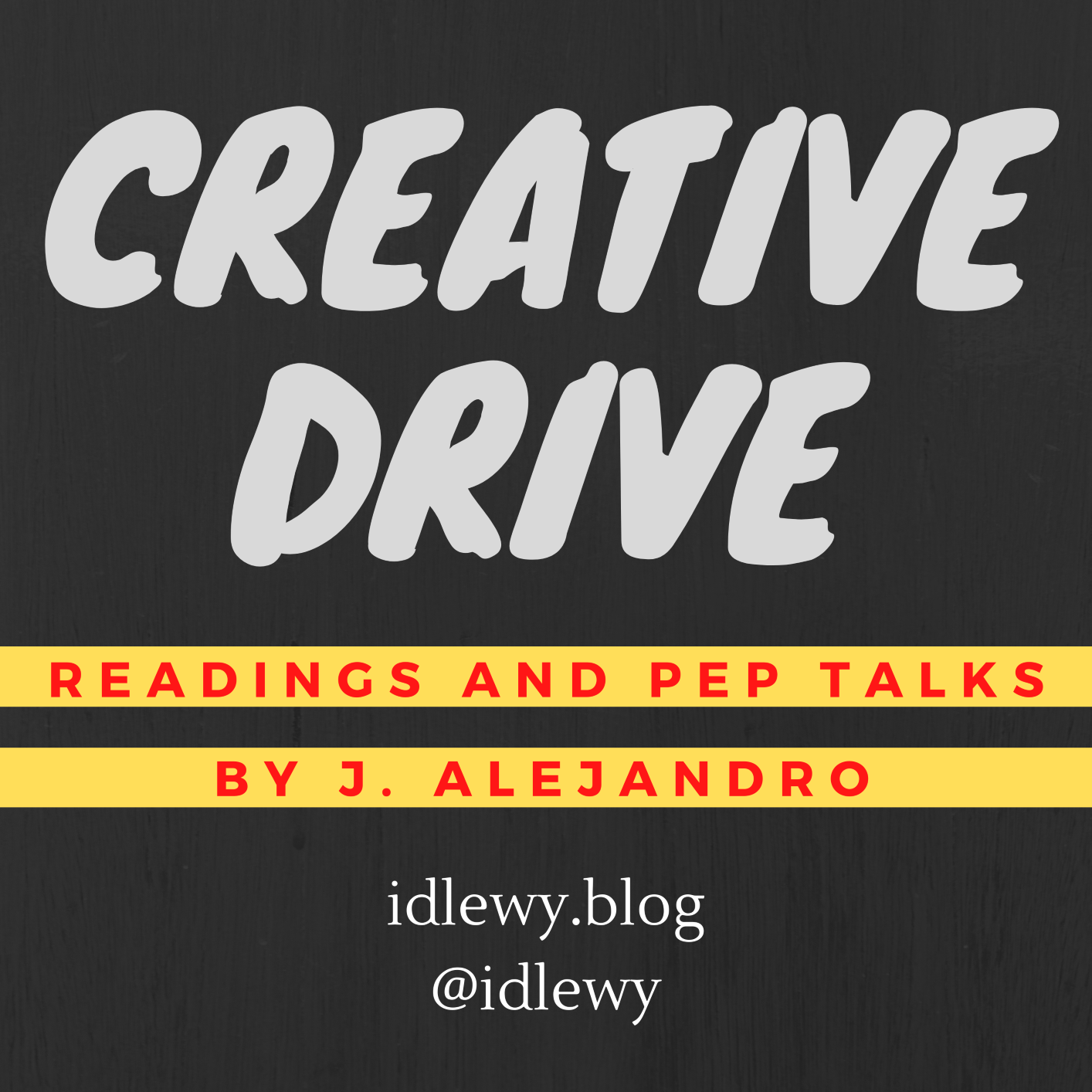 CD42 – 3 Poems by Alexander Limarev
–
Creative Drive
Hello all! Today we feature the work of Alexander Limarev! Did the little boy exist? I am alive Predestined About the Poet: Alexander Limarev, freelance artist, mail art artist, curator, poet, photographer from Siberia / Russia. Participated in more than 900 international projects and exhibitions. His artworks are part of private and museum collections of 64 countries. His artworks as well as poetry have been featured in various online publications including UNDERGROUNDBOOKS.ORG, BUKOWSKI ERASURE POETRY ANTHOLOGY (Silver Birch Press), NOKTURNO.FI, StyleBlueprint, TUCK MAGAZINE, ANGRY OLD MAN MAGAZINE, CALIBAN ONLINE MAGAZINE, GALLERY & STUDIO ARTS JOURNAL, MAINTENANT etc. FB:
https://www.facebook.com/alexander.limarev.7
Blog:
http://parallels2000.blogspot.com/2014/10/alexander-limarev-1964.html
Now accepting 3 poems or flash fiction!
https://cruzfolio.com/you/
Acepto poesia y relatos cortos en español!
https://cruzfolio.com/fuerza-creativa/
For more information about the podcast, visit
https://cruzfolio.com/