Mark Anthony Smith was born in Hull. His writings have appeared in Musicians for Homeless and Be their voice, Spelk and Truly U. His latest work, Hearts of the Matter, is available on Amazon.
Visit Mark on Facebook and Twitter for updates on his latest work. Thank you for your sharing your work with us, Mark!
If you'd like to hear your short works of poetry, flash fiction, and dramatic writing on the podcast, submit your short work today!
Don't be idle, make art! Much love,
j
More Creative Drive Episodes below!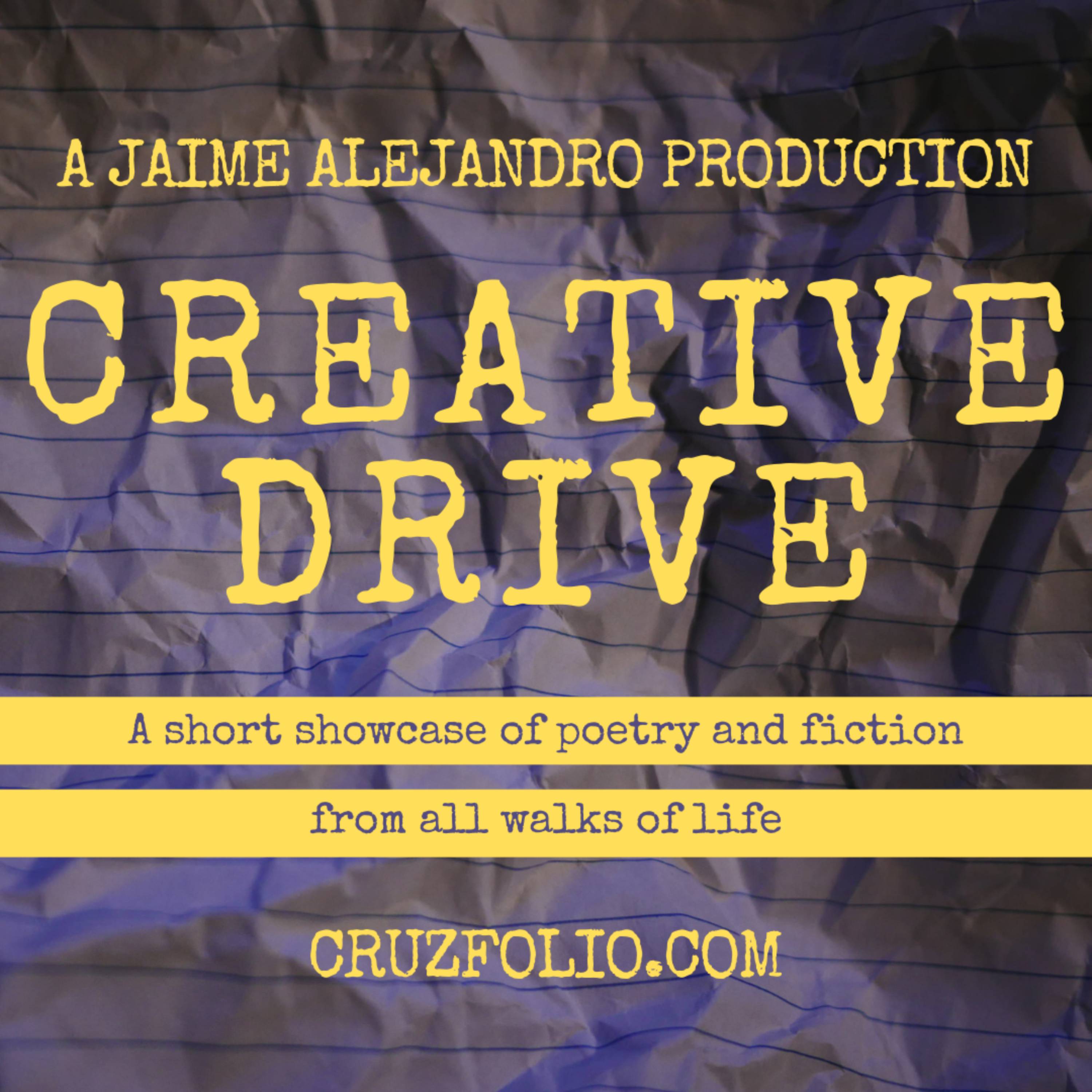 Hi all! Today we bring you the work of friend of the show Lydia Tai! Lydia Tai is a disabled, twenty-eight year old Taiwanese-American poet who writes to channel inner energies, and as a coping mechanism for mental health. Lydia is currently working on a novella called "Schizophrenic Superheroes." For more of Lydia's work, please visit:
http://heroinchic.weebly.com/blog/poetry-by-lydia-tai
https://twitter.com/lydia__tai
https://www.instagram.com/lydia__tai/
Follow our reader, Brenda Zamora's adventures on Instagram! Thanks for sharing your work with us, Lydia! — Read and Produced by Jaime Alejandro Creative Drive is an international podcast produced by Jaime Alejandro to bring visibility to poets and writers from all walks of life. If you have a sec, please SUBSCRIBE AND REVIEW this labor of love, and don't forget to tell your writer friends! For more information, visit cruzfolio.com/creative-drive-podcast/