¡Envíame tu creatividad!
¡Me encantaría presentar tus poemas y relatos cortos en el podcast de Fuerza Creativa!
Fuerza Creativa es una oportunidad para celebrar la creatividad que todos llevamos dentro. No importa de dónde eres o cual es tu profesión: Mereces disfrutar de tu arte!
Actualmente solicitando:
Poemas Originales! Podemos aceptar solo tres poemas por envío.
Relatos cortos, no más de 2500 palabras, por favor.
Además, es importante para nosotros presentar perspectivas de inmigrantes, extranjeros, o experiencias lejos de casa
No se tolera el discurso racista, la violencia sin sentido o contenido sexual innecesario en los cuentos.
Usted es el que conserva los derechos sobre su trabajo. ¡Simplemente lo publicamos para que pueda obtener más audiencia!
j
Envíanos lo mejor de ti, tu trabajo más honesto o de lo que estés más orgulloso.
¡Nuestros episodios recientes! ¡Episodios en español próximamente!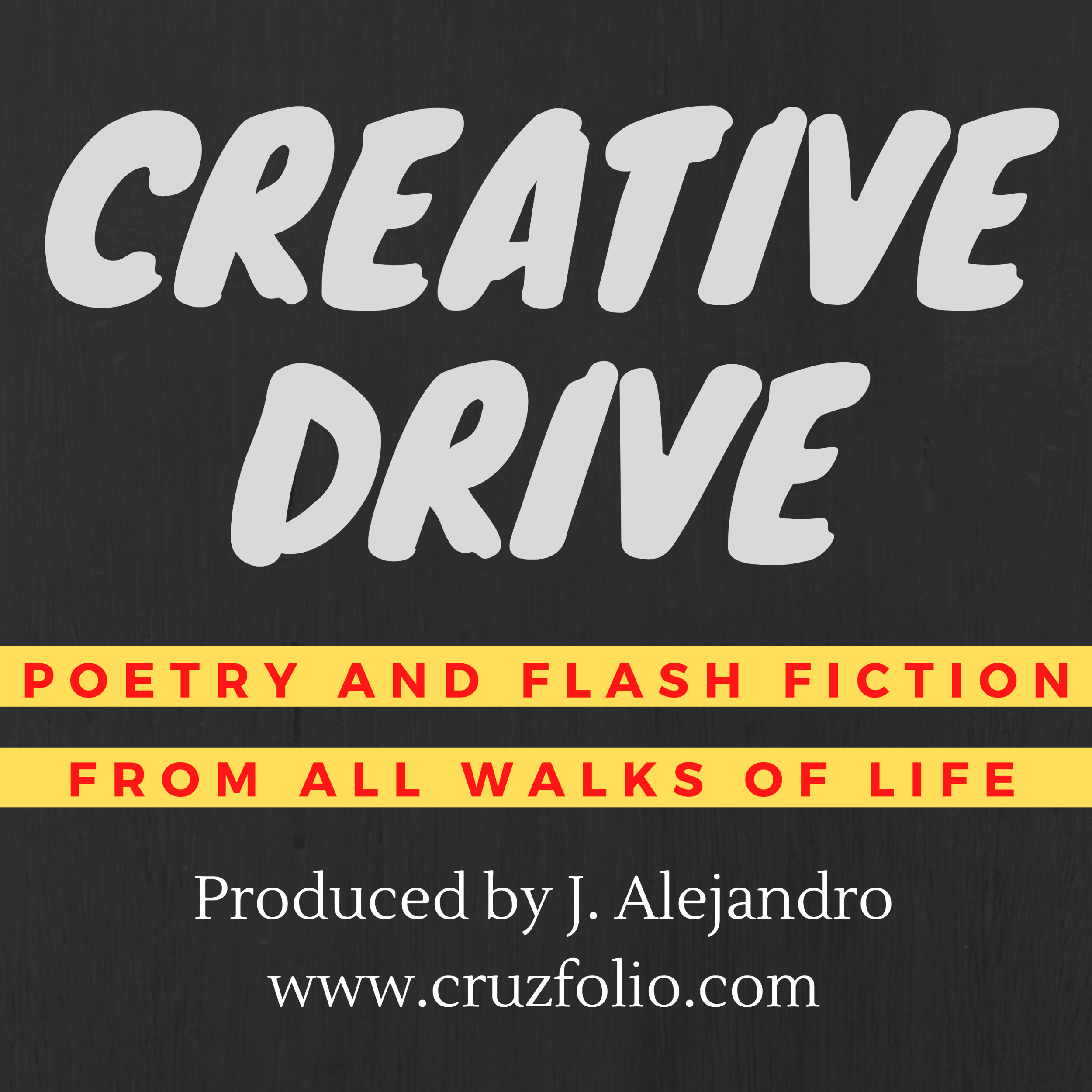 CD57 – Baked Ziti by E.H. Davis
–
Creative Drive
Hello all, Today we're thrilled to present the flash fiction piece, "Baked Ziti" by E.H. Davis! A FEW WORDS FROM THE AUTHOR: One thing was constant for me when as a boy I spent my New England summers lazing on the back porch, ignoring the allure of the nearby beach and the call of friends to devour the works of my favorite authors – I was determined to become a writer. I know, cliché, cliché; but clichés are often life's first drafts – overwritten by struggle and accomplishment. Nothing else would satisfy. No doubt I was being romantic, corrupted by the very books I loved. Still, I dreamed of living the rough-and-tumble life I'd only read about in the books of authors I admired, like London, Hemingway, Kerouac, and later Balzac, Henry Miller, and Mailer, and travel the world gathering experience for my own novels. I've been writing through all the phases of my life, during good times and bad, in times of celebration and sorrow: marriage, births, deaths, and of the course the inevitable rejection by publishers and agents. The bulk of my writing is contained in ink-engorged journals, which I began in my twenties: some thirty notebooks in all. They've served as compost for the five screenplays, two novels (my M.A. graduate thesis and my debut novel My Wife's Husband: A Family Thriller (Amazon, December 2019), a dozen published short stories, and a handful of essays, memoirs, film reviews, and occasional poems I've committed to ink. As the saying goes, "Art is long and life is short." I am grateful, still, to be building my "castles in the sky" and telling the stories that come from life keenly-observed and cherished. For more information, check out the author Website! Also check out E.H. Davis' novel on Amazon! — Narrated by J. Alejandro Music provided today by:
https://musopen.org/
Sounds by:
https://www.zapsplat.com/
— Creative Drive is an international podcast produced by J. Alejandro to bring visibility to poets and writers from all walks of life. If you have a sec, please SUBSCRIBE AND REVIEW this labor of love, and don't forget to tell your writer friends! Your support helps us tremendously! Or you can support by purchasing J. Alejandro's poetry collection! Now accepting 3 poems or flash fiction!
https://cruzfolio.com/you/
Acepto poesia y relatos cortos en español!
https://cruzfolio.com/fuerza-creativa/
For more information about the podcast, visit
https://cruzfolio.com/creative-drive
don't be idle. make art!