¡Envíame tu creatividad!
¡Me encantaría presentar tus poemas y relatos cortos en el podcast de Fuerza Creativa!
Fuerza Creativa es una oportunidad para celebrar la creatividad que todos llevamos dentro. No importa de dónde eres o cual es tu profesión: Mereces disfrutar de tu arte!
Actualmente solicitando:
Poemas Originales! Podemos aceptar solo tres poemas por envío.
Relatos cortos, no más de 2500 palabras, por favor.
Además, es importante para nosotros presentar perspectivas de inmigrantes, extranjeros, o experiencias lejos de casa
No se tolera el discurso racista, la violencia sin sentido o contenido sexual innecesario en los cuentos.
Usted es el que conserva los derechos sobre su trabajo. ¡Simplemente lo publicamos para que pueda obtener más audiencia!
j
Envíanos lo mejor de ti, tu trabajo más honesto o de lo que estés más orgulloso.
¡Nuestros episodios recientes! ¡Episodios en español próximamente!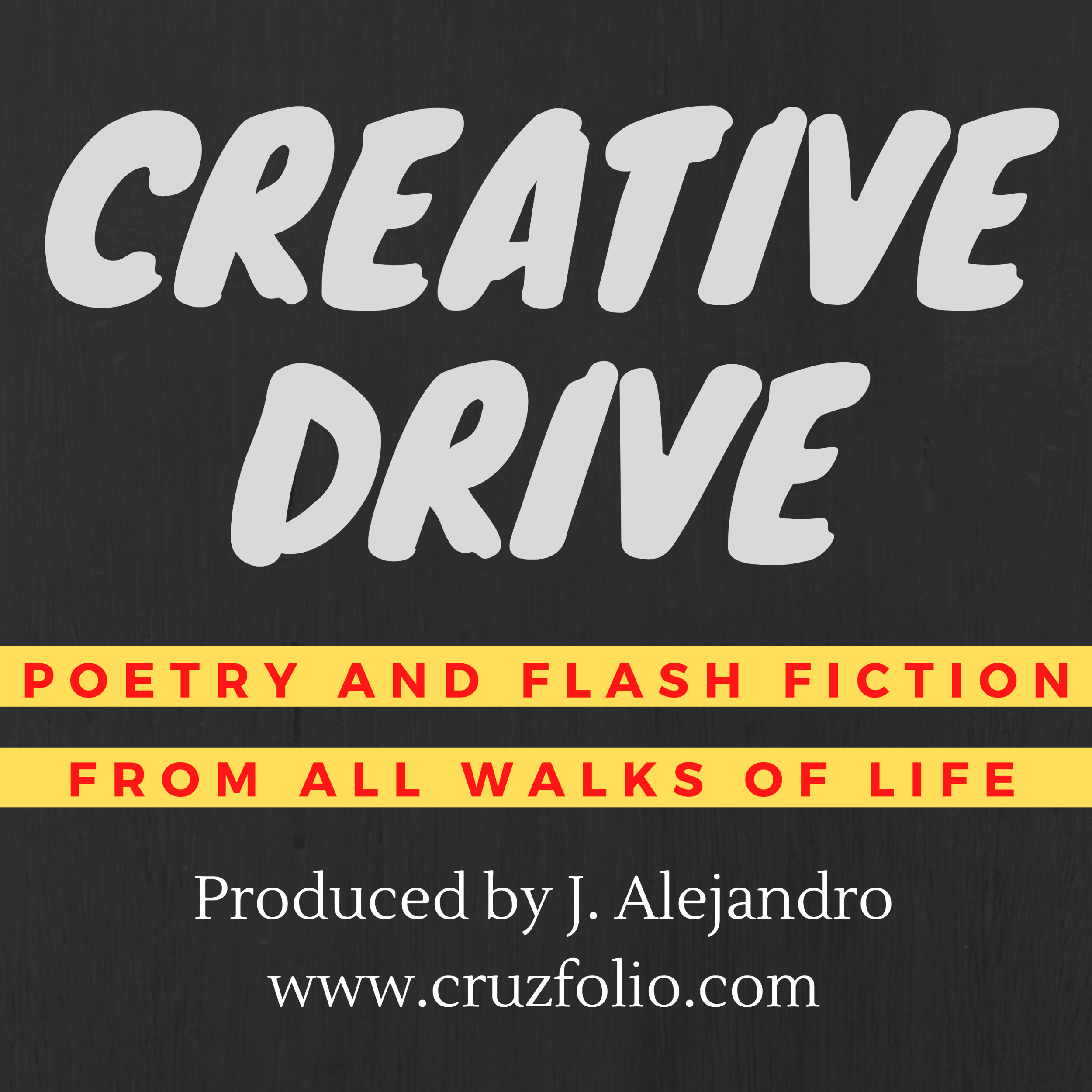 CD62 – Badass Black Girl Book Excerpt and Poetry by MJ Fievre
–
Creative Drive
Hello friends, We are thrilled to present the work of MJ Fievre! ABOUT THE AUTHOR: Born in Port-au-Prince, Haiti, M.J. Fievre moved to the United States in 2002. She currently writes from Winter Garden, FL. M.J.'s publishing career began as a teenager in Haiti. At nineteen years-old, she signed her first book contract with Hachette-Deschamps, in Haiti, for the publication of a Young Adult book titled La Statuette Maléfique. Since then, M.J. has authored nine books in French that are widely read in Europe and the French Antilles. In 2013, One Moore Book released M.J.'s first children's book, I Am Riding, written in three languages: English, French, and Haitian Creole. In 2015, Beating Windward Press published M.J.'s memoir, A Sky the Color of Chaos, about her childhood in Haiti during the brutal regime of Jean-Bertrand Aristide. M.J. Fievre is the author of the Badass Black Girl series. She helps others write their way through trauma, build community and create social change. She works with veterans, disenfranchised youth, cancer patients and survivors, victims of domestic and sexual violence, minorities, the elderly, those with chronic illness or going through transition and any underserved population in need of writing as a form of therapy—even if they don't realize that they need writing or therapy. A long-time educator and frequent keynote speaker (Tufts University, Massachusetts; Howard University, Washington, D.C.; the University of Miami, Florida; and Michael College, Vermont; and a panelist at the Association of Writers & Writing Programs Conference, AWP), M.J. is available for book club meetings, podcast presentations, interviews and other author events. SUPPORT THE AUTHOR HERE: Check out her books and additional content at:
https://www.badassblackgirl.com/
Badass Black Girl: https://mango.bz/books/badass-black-girl-by-mj-fievre-799-b Empowered Black Girl: https://mango.bz/books/empowered-black-girl-by-mj-fievre-1600-b Pre-order MJ's upcoming book, Resilient Black Girl: https://mango.bz/books/resilient-black-girl-by-mj-fievre-1873-b — Read by Brenda Zamora | Produced by J. Alejandro Creative Drive is an international podcast produced by J. Alejandro to bring visibility to poets and writers from all walks of life. If you have a sec, please SUBSCRIBE AND REVIEW this labor of love, and don't forget to tell your writer friends! For more information, visit
https://cruzfolio.com/creative-drive-podcast/
Find out more at
https://creativedrive.pinecast.co
don't be idle. make art!