¡Envíame tu creatividad!
¡Me encantaría presentar tus poemas y relatos cortos en el podcast de Fuerza Creativa!
Fuerza Creativa es una oportunidad para celebrar la creatividad que todos llevamos dentro. No importa de dónde eres o cual es tu profesión: Mereces disfrutar de tu arte!
Actualmente solicitando:
Poemas Originales! Podemos aceptar solo tres poemas por envío.
Relatos cortos, no más de 2500 palabras, por favor.
Además, es importante para nosotros presentar perspectivas de inmigrantes, extranjeros, o experiencias lejos de casa
No se tolera el discurso racista, la violencia sin sentido o contenido sexual innecesario en los cuentos.
Usted es el que conserva los derechos sobre su trabajo. ¡Simplemente lo publicamos para que pueda obtener más audiencia!
j
Envíanos lo mejor de ti, tu trabajo más honesto o de lo que estés más orgulloso.
¡Nuestros episodios recientes! ¡Episodios en español próximamente!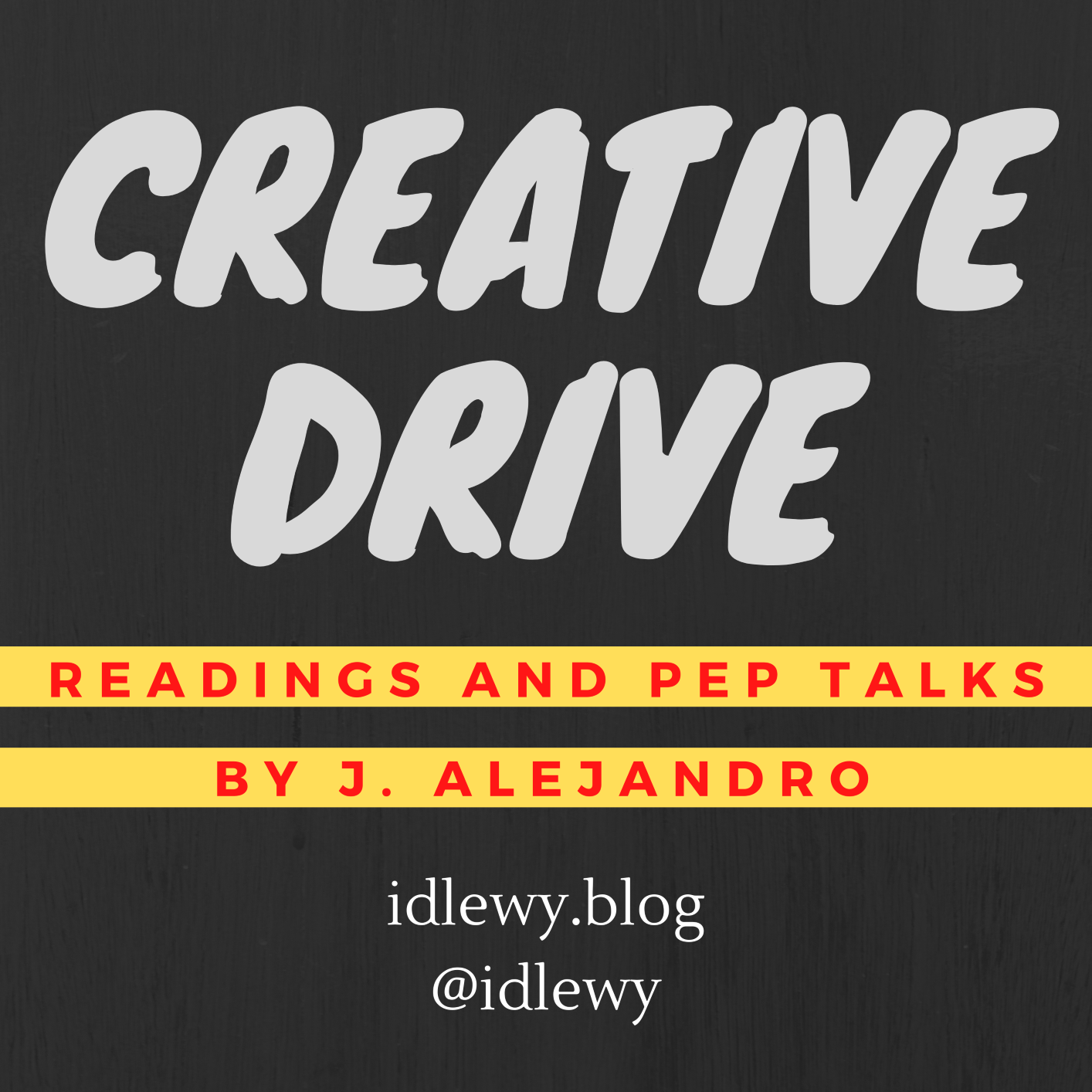 A message on recent delays.
–
Creative Drive
Hey there, As you may have noticed, there have been a few episode delays on Thursdays recently. That makes me incredibly sad because I am desperate to record your episodes! Unfortunately, due to a perfect storm of submission volume and vocal problems on my part, I will be working on keeping my allergies in check and catching up on submissions. I would rather delay the episodes just a little, in order to give my best rendition of your stories and poetry! I hope to be up and running again in a few weeks. I thank you for your beautiful work, your patience, and I hope to get back to producing your episodes in the coming weeks! I can't wait to pick up where we left off. Much love, j
don't be idle. make art!