¡Envíame tu creatividad!
¡Me encantaría presentar tus poemas y relatos cortos en el podcast de Fuerza Creativa!
Fuerza Creativa es una oportunidad para celebrar la creatividad que todos llevamos dentro. No importa de dónde eres o cual es tu profesión: Mereces disfrutar de tu arte!
Actualmente solicitando:
Poemas Originales! Podemos aceptar solo tres poemas por envío.
Relatos cortos, no más de 2500 palabras, por favor.
Además, es importante para nosotros presentar perspectivas de inmigrantes, extranjeros, o experiencias lejos de casa
No se tolera el discurso racista, la violencia sin sentido o contenido sexual innecesario en los cuentos.
Usted es el que conserva los derechos sobre su trabajo. ¡Simplemente lo publicamos para que pueda obtener más audiencia!
j
Envíanos lo mejor de ti, tu trabajo más honesto o de lo que estés más orgulloso.
¡Nuestros episodios recientes! ¡Episodios en español próximamente!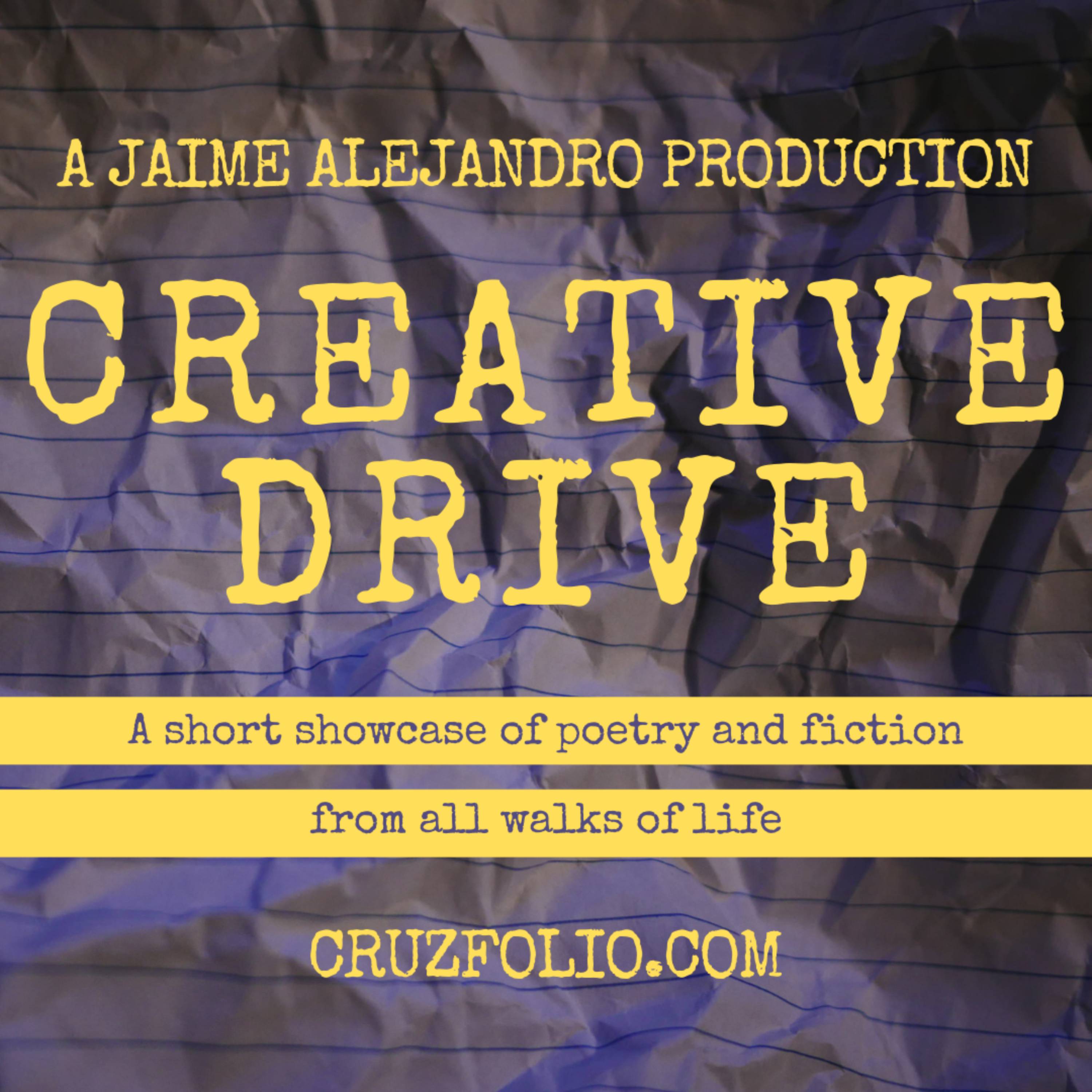 Hi all! Today we bring you the work of friend of the show Lydia Tai! Lydia Tai is a disabled, twenty-eight year old Taiwanese-American poet who writes to channel inner energies, and as a coping mechanism for mental health. Lydia is currently working on a novella called "Schizophrenic Superheroes." For more of Lydia's work, please visit:
http://heroinchic.weebly.com/blog/poetry-by-lydia-tai
https://twitter.com/lydia__tai
https://www.instagram.com/lydia__tai/
Follow our reader, Brenda Zamora's adventures on Instagram! Thanks for sharing your work with us, Lydia! — Read and Produced by Jaime Alejandro Creative Drive is an international podcast produced by Jaime Alejandro to bring visibility to poets and writers from all walks of life. If you have a sec, please SUBSCRIBE AND REVIEW this labor of love, and don't forget to tell your writer friends! For more information, visit cruzfolio.com/creative-drive-podcast/
don't be idle. make art!