Creative Drive is for you!
We would love to feature your work on the Creative Drive Podcast! Creative Drive is an international podcast to showcase writing from all walks of life. We want to champion the Other, we want to humanize the working class, and do so with a penchant for wonder and commitment to imagination. Our goal is to produce an episode of outstanding quality for you to share with friends, family, and future collaborators too. Let's get your work out there and celebrate your voice!
We are currently accepting:
Previously published works.
Poetry! Up to three poems please.
Flash Fiction, no longer than 2,500 words.
Dramatic Writing such as monologues and 10 minute plays with small casts.
Creative recordings or audio experiments!
Priority is given to immigrant stories and works from underrepresented communities.
The stories you believe in but couldn't find a home. We'd love to take a look!
Racist works, senseless violence, NSFW content will not be tolerated.
Unfortunately, we do not feature erotic works at this time.
While we won't be able to compensate you, we offer you a high-quality, professional recording of your reading at your request, for you to use for marketing and other purposes. You retain the rights to your work, so let's get the word out! This podcast project is a labor of love and has now become a welcoming platform to showcase collaboration and working class arts advocacy.
Looking forward to working with you!
j
CHECK OUT OUR MOST RECENT EPISODES!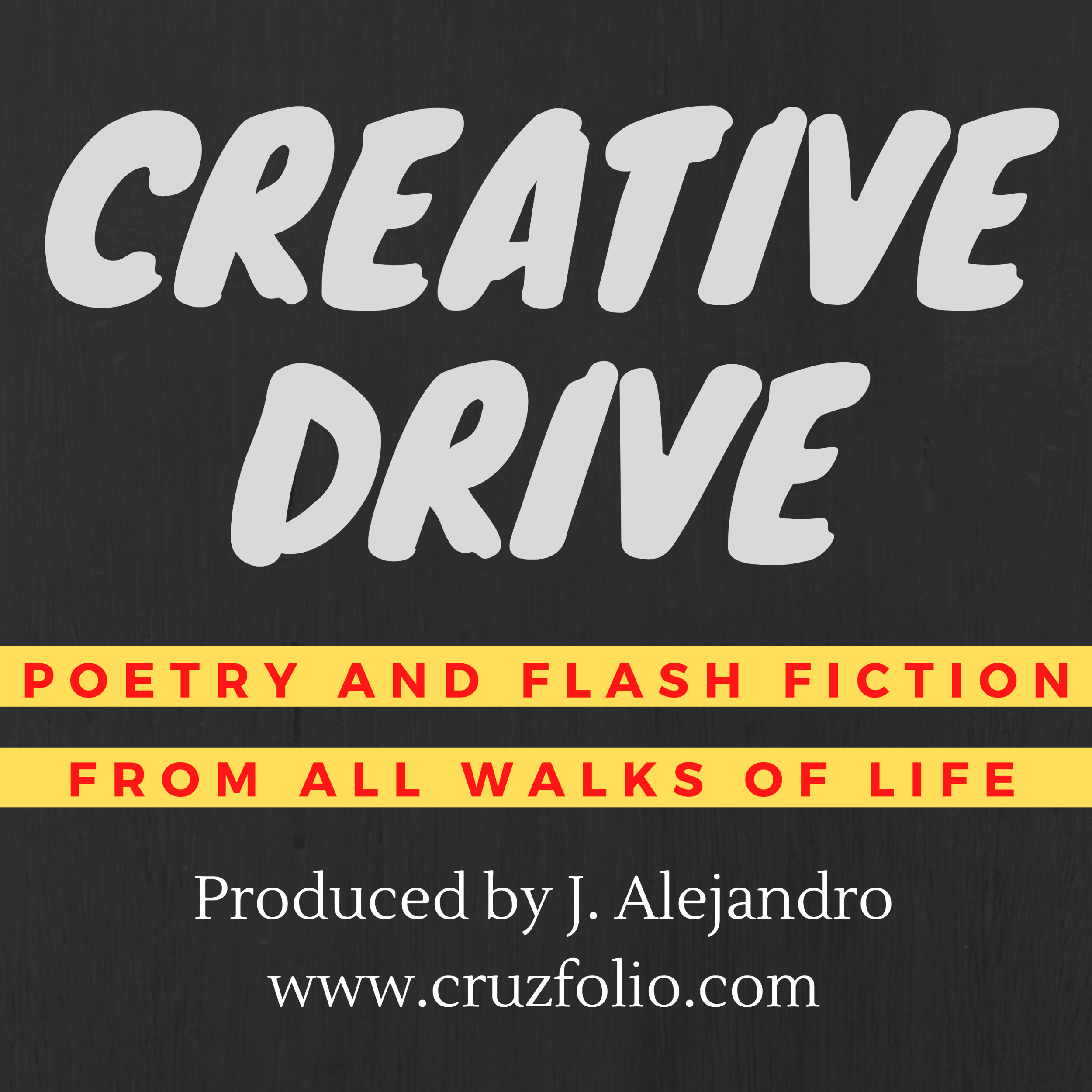 CD57 – Baked Ziti by E.H. Davis
–
Creative Drive
Hello all, Today we're thrilled to present the flash fiction piece, "Baked Ziti" by E.H. Davis! A FEW WORDS FROM THE AUTHOR: One thing was constant for me when as a boy I spent my New England summers lazing on the back porch, ignoring the allure of the nearby beach and the call of friends to devour the works of my favorite authors – I was determined to become a writer. I know, cliché, cliché; but clichés are often life's first drafts – overwritten by struggle and accomplishment. Nothing else would satisfy. No doubt I was being romantic, corrupted by the very books I loved. Still, I dreamed of living the rough-and-tumble life I'd only read about in the books of authors I admired, like London, Hemingway, Kerouac, and later Balzac, Henry Miller, and Mailer, and travel the world gathering experience for my own novels. I've been writing through all the phases of my life, during good times and bad, in times of celebration and sorrow: marriage, births, deaths, and of the course the inevitable rejection by publishers and agents. The bulk of my writing is contained in ink-engorged journals, which I began in my twenties: some thirty notebooks in all. They've served as compost for the five screenplays, two novels (my M.A. graduate thesis and my debut novel My Wife's Husband: A Family Thriller (Amazon, December 2019), a dozen published short stories, and a handful of essays, memoirs, film reviews, and occasional poems I've committed to ink. As the saying goes, "Art is long and life is short." I am grateful, still, to be building my "castles in the sky" and telling the stories that come from life keenly-observed and cherished. For more information, check out the author Website! Also check out E.H. Davis' novel on Amazon! — Narrated by J. Alejandro Music provided today by:
https://musopen.org/
Sounds by:
https://www.zapsplat.com/
— Creative Drive is an international podcast produced by J. Alejandro to bring visibility to poets and writers from all walks of life. If you have a sec, please SUBSCRIBE AND REVIEW this labor of love, and don't forget to tell your writer friends! Your support helps us tremendously! Or you can support by purchasing J. Alejandro's poetry collection! Now accepting 3 poems or flash fiction!
https://cruzfolio.com/you/
Acepto poesia y relatos cortos en español!
https://cruzfolio.com/fuerza-creativa/
For more information about the podcast, visit
https://cruzfolio.com/creative-drive
don't be idle. make art!