Send me your short works!
I'd love to feature your work on the Creative Drive Podcast! Creative Drive is all about believing in our stories and getting them out there, while delivering a recording of great quality for you to share with your fans, family, and friends! Don't be idle, make art!
Currently focusing on:
Poetry! Up to three poems please.
Sudden Fiction or Flash Fiction, no longer than 2,500 words.
Dramatic Writing such as Monologues and 10 minute plays with small casts.
Original Songs! Send your recordings or audio experiments!
I am partial to immigrant stories and works from underrepresented communities. I'm here for you!
The stuff you believe in but couldn't find a home. I'd love to take a look!
Racist works, senseless violence, NSFW content will not be tolerated.
I have tried reading erotic works in the past but I blush too much and giggle excessively, so I can't help you there, sorry!
While I won't be able to compensate you, I offer you a high-quality, professional recording of your reading at your request, for you to use for marketing and other purposes. You retain the rights to your work, so let's get the word out! This podcast project is a labor of love and has now become a welcoming platform to showcase collaboration and working class arts advocacy.
I would love to hear from you!
j
CHECK OUT OUR MOST RECENT EPISODES!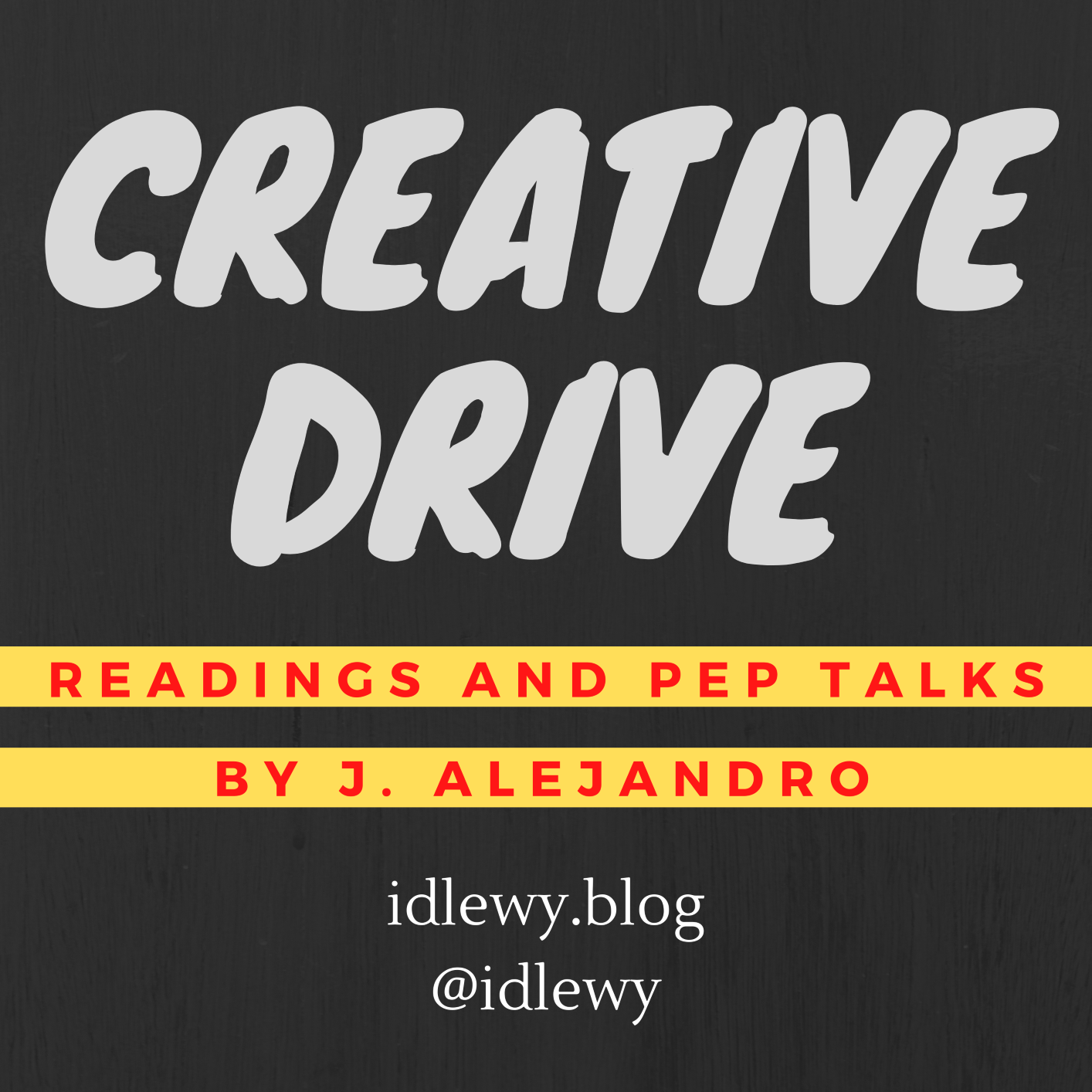 CD42 – 3 Poems by Alexander Limarev
–
Creative Drive
Hello all! Today we feature the work of Alexander Limarev! Did the little boy exist? I am alive Predestined About the Poet: Alexander Limarev, freelance artist, mail art artist, curator, poet, photographer from Siberia / Russia. Participated in more than 900 international projects and exhibitions. His artworks are part of private and museum collections of 64 countries. His artworks as well as poetry have been featured in various online publications including UNDERGROUNDBOOKS.ORG, BUKOWSKI ERASURE POETRY ANTHOLOGY (Silver Birch Press), NOKTURNO.FI, StyleBlueprint, TUCK MAGAZINE, ANGRY OLD MAN MAGAZINE, CALIBAN ONLINE MAGAZINE, GALLERY & STUDIO ARTS JOURNAL, MAINTENANT etc. FB:
https://www.facebook.com/alexander.limarev.7
Blog:
http://parallels2000.blogspot.com/2014/10/alexander-limarev-1964.html
Now accepting 3 poems or flash fiction!
https://cruzfolio.com/you/
Acepto poesia y relatos cortos en español!
https://cruzfolio.com/fuerza-creativa/
For more information about the podcast, visit
https://cruzfolio.com/
don't be idle. make art!